Analog vs. Digital Workflow
TOPICS COVERED:
• Patient's first visit. Proper communication.
• Photo/video documentation.
• Occlusion analysis. Analog vs. Digital approach.
• Modjaw 4D integration.
• Digital dentistry. Scanning strategies.
• Face scanning as powerful tool.
• 3D design of future smile in lab.
• 3D printing technologies.
• Mock-up transfer.
• Micro invasive preparation for crowns and veneers.
• Importance of magnification. Loupes and microscopes.
• Fabrication of provisional restorations.
• Final restorations design.
• Milling machines.
• 3D staining techniques.
• Importance of isolation.
• Bonding protocol.
• Final documentation.

Life Long Learning Institute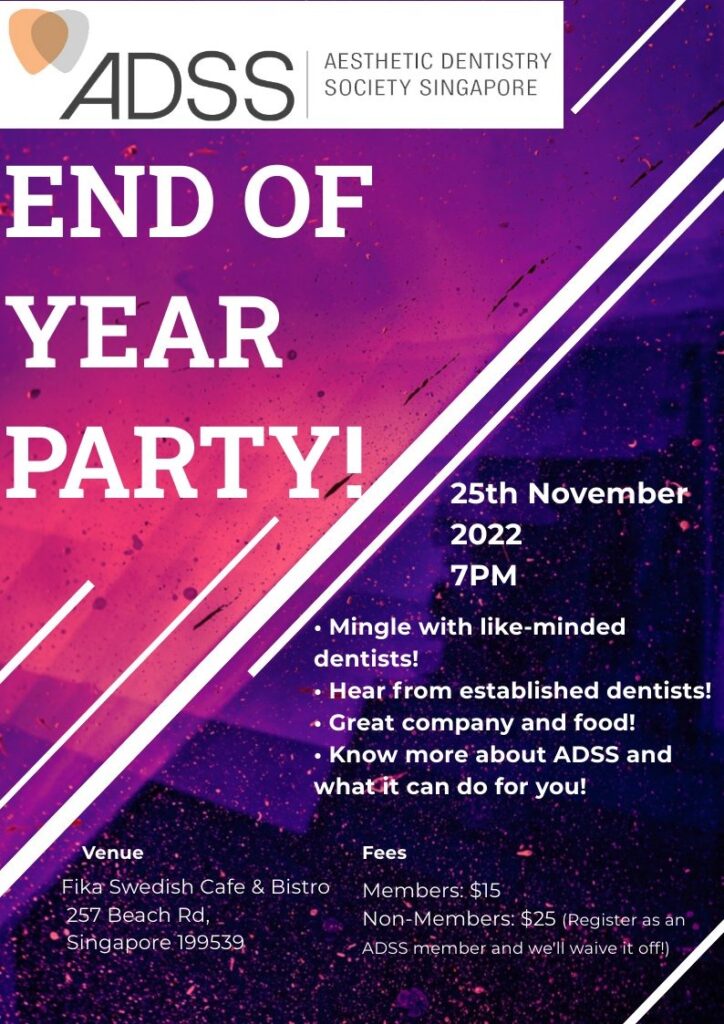 Fika Swedish Cafe & Bistro
257 Beach Road,
Singapore 199539
Delivering a Smile Makeover Experience with Injectable Composite
GC Asia Dental Office Singapore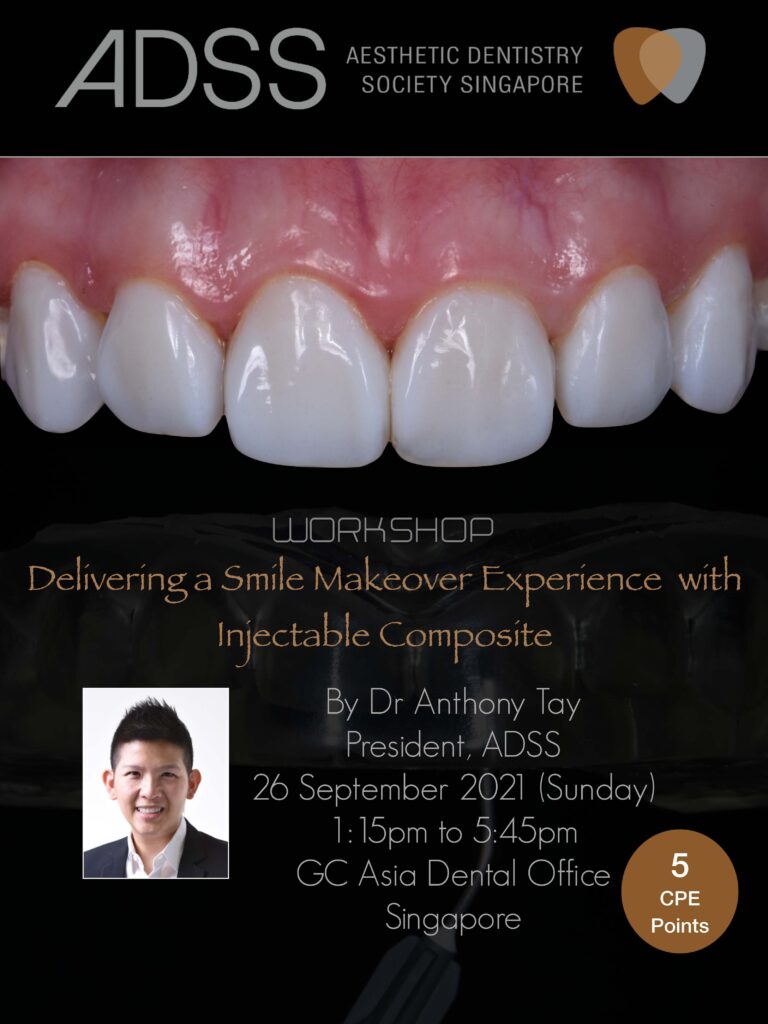 Dental Aesthetics Meeting in Asia
6th Biennial Meeting of ADSS | 15th Biennial Meeting of AAAD
Level 4, Marina Bay Sands, Singapore