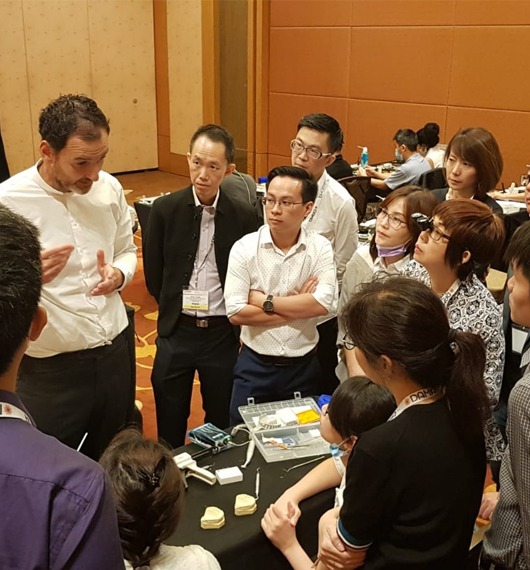 ADSS organizes regular meetings, lectures and symposiums to enhance the awareness of Aesthetic Dentistry in Singapore. And we would be more than happy to answer any of your queries. We trust that you will find the following information useful and informative. Please enjoy your visit!
The ADSS (Aesthetic Dentistry Society, Singapore) is a group of like-minded dentists who seek to promote the understanding, practice and appreciation of procedures and materials that can be used to improve the appearance of their patients.
The logo consists of two rounded triangles overlapping each other, illustrating interaction and connection between the stakeholders below:
The font choice symbolizes collaboration and network. The triangles also form a subtle shape of a tooth. The peach colour signifies natural beauty, biology, human tissues. Grey signifies the science of materials, laboratory and clinical skills.